Koyasan Area Bus & Express Bus
Timetable

A Guide to
Using the Bus
Board the bus from the rear doors and get off from the front doors.
Do not bring any dangerous items onto the bus with you.
Take a ticket indicating the bus fare zone when boarding.
(*Bus fare zone tickets are not given at some stops.)
When getting off the bus, put your fare and ticket in the fares box beside the driver.
Be sure you have change before boarding.
Search from Route Map
Click stop to see the corresponding timetable.[PDF]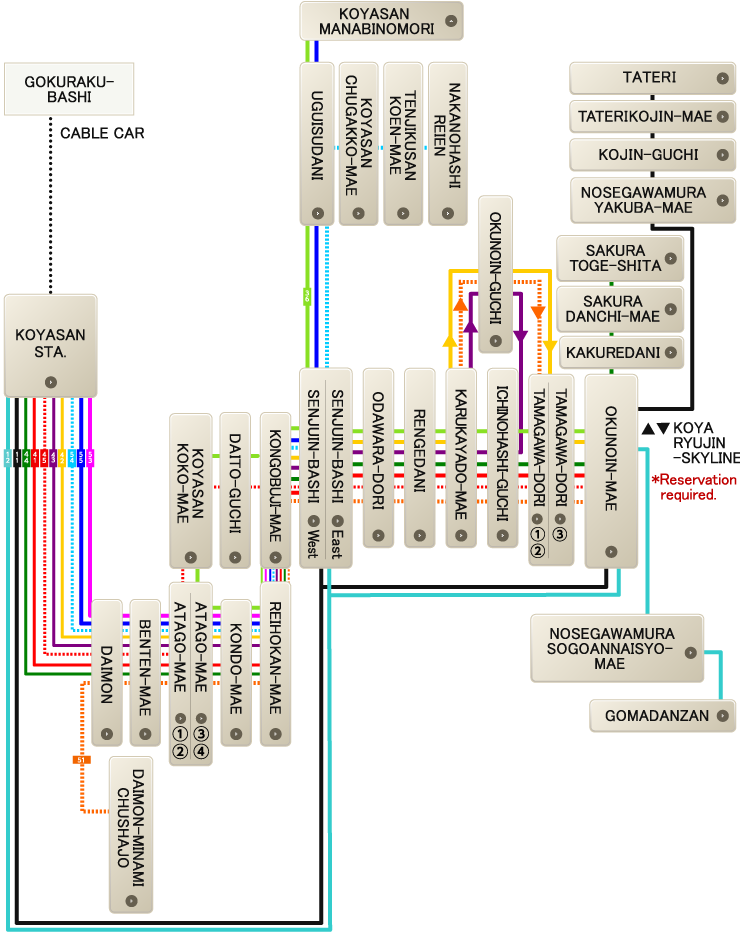 Search in Alphabetical Order
Click a stop or a line to see the corresponding timetable.[PDF]
K